Going global with your business is a significant achievement. It represents success and growth, while inspiring nerves and excitement at the prospect of branching out into new territories.
Once your company enters the realm of globalization, localisation becomes a must in order to fine-tune your offering to suit your new target markets. Striking a balance between globalization and localisation relies heavily on the combined efforts of a talented international team of employees.
Once you have found the right candidates to facilitate this transition, it's crucial to the success of your business to keep them as part of the company structure for as long as possible. And having an effective onboarding process in place can dramatically improve retention rates.
The benefits of a strong onboarding process
Developing a thorough onboarding strategy has multiple benefits both in the short and long term. For your new hires, these benefits include:
Providing employees with an insider's view on company practices and culture
Offering a support network for the entire team within a virtual setting
Defining clear role expectations and setting performance metrics for new hires
Aside from the aforementioned, the biggest argument for providing an exemplary candidate onboarding experience lies in its impact on both employee retention and productivity. Organisations that boast an effective onboarding strategy have improved employee retention by over 70%, while productivity has increased by 82%.
However, to achieve great results, a company's onboarding procedure should be critically examined to identify the key areas where improvement is required. For businesses within the localisation industry, this poses its own set of challenges and for this reason, a bespoke and tailored onboarding process is a must.
Top tips for improving and customising your onboarding process
Here are some tips for improving and customising your onboarding process with particular relevance to companies within the localisation industry.
1. In-house preparation should begin ahead of onboarding
First impressions count for a lot. To get your new recruit off to a flying start and show them that they have found the right company for them, ensure all of your HR administration procedures are as streamlined as possible.
This includes:
Ensuring the employee has all necessary hardware and supplies and that all software is running smoothly
Providing access to orientation documentation such as company policies and data privacy agreements
Providing them with log-in information and passwords for company email accounts and any subscription accounts they may need to access
Supplying manuals or instructional videos that will enable them to easily navigate programmes or portals frequently used by the company
Giving a candidate access to all the essentials they need from day one will help them to relax into their new role and promote productivity from the beginning.
2. Shine a positive light on the workings of your company
From their initial pre-interview research to the nuggets of information they gather along their recruitment journey, your new international employee is likely to have built up a certain impression of the company they are now working for.
A large part of your onboarding process should involve building on this knowledge by introducing the individual to the nitty-gritty of the company's culture, day-to-day interactions, history, future goals and integrally, how they fit into the 'story' of the business.
The latter can be achieved by incorporating the expansion into their particular global market as an example of your company's growth, sharing with them your plans for success in this area and how they will be involved in making that success a reality. Imparting this information to a new candidate will help to make them feel valued and motivate them to do the best job possible to help the company thrive.
3. Make it relevant to the candidate
As a company that has grown to span countries and cultures, it is vital that you also apply certain localisation practices to your onboarding procedures.
Tailoring each step of the process so it is relevant and culturally appropriate to each international employee will improve the overall candidate experience and speed up their integration with your team.
Do your research – or even liaise with the recruit – to ensure you are being respectful to professional protocol in their particular region. Find out in advance of onboarding what their desired language is and translate your resources accordingly, using a trusted service for reliable results.
Being mindful of varying time zones also falls under this category so you can avoid contacting them with urgent requests or queries during their out-of-office hours.
4. Make time for 'social' interactions
Starting a new role with a company can be a nerve-wracking experience for many, but one that can quickly be defused by a friendly co-worker offering an eager welcome. In the case of the localisation industry, with teams spread far and wide across the globe, this can be overlooked and is often missing from the new candidate experience.
Attempt to recreate this warm welcome as part of the virtual onboarding process, by factoring in regular time slots for interaction with both management and colleagues. Whether a formal introductory meeting or a few inter-departmental e-coffees, providing a new recruit with the opportunity to 'meet' the overall team will immediately instil a sense of belonging and camaraderie – two essential components for overall job satisfaction, especially in the context of the remote worker.
It is also important to regularly maintain this level of virtual interaction even after onboarding has been finalised, to counteract feelings of isolation that can be common among remote workers in a widespread workforce.
This element is hugely important in the context of manager-employee relations, with 72% of employees citing one-on-one time with their direct manager as a crucial part of onboarding.
Making introductions from the get-go will also keep a candidate in the loop regarding the 'who's who' of the organisation, giving them insight into company strata, who they should report to, and who they will be working alongside on a regular basis.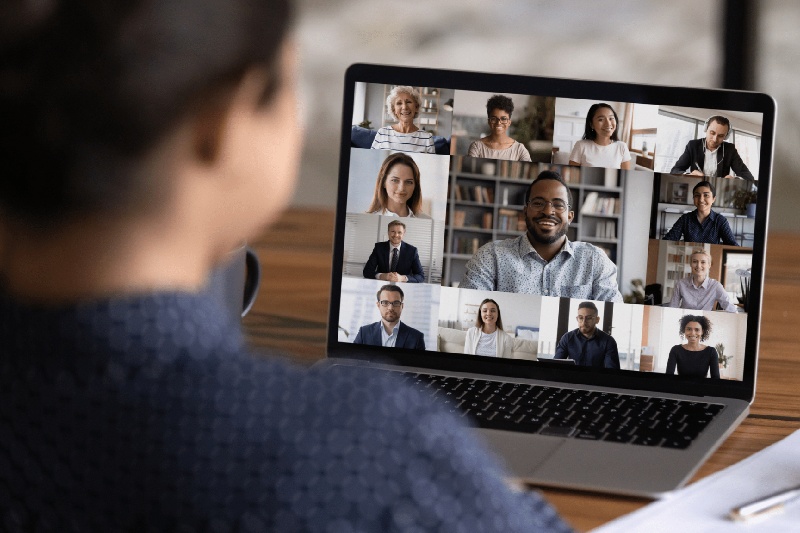 5. Utilise the opportunity to define role expectations and performance metrics
Defining your expectations of a candidate – both in terms of their role and performance – has mutual benefits when incorporated as part of a robust onboarding strategy.
For the employer, it allows you to set the bar at the earliest point, informing your new team member of exactly why you hired them, how you expect their job to be carried out, and what results you hope to garner from their performance. For the candidate, it clearly outlines what their role involves and what targets they should be meeting.
Encourage your new employee to hit the ground running by suggesting they set specific goals for their initial three months of employment. This will give them a strong focus and help them to assimilate to a working model that can be adhered to throughout their time with the company.
Nurture onboarding success with help from the experts
Effectively onboarding and strategically managing global talent is vital to a thriving 21st-century organisation. To align with success in this area, it is wise to liaise with the experts in the field.
As a global recruitment partner for scaling localisation companies, International Achievers Group excels at delivering premium recruitment success for both clients and candidates. We have an excellent reputation for matching the best candidates with the right companies and providing a service that delivers for them every time.
Contact us today to learn more about how our global recruitment solutions can help elevate your localisation business to the next level.